Bangkok Must-Visit Attractions: A Tapestry of Culture, History, and Natural Beauty
The vibrant Thai capital offers an enticing blend of cultural landmarks, historical treasures, and natural wonders that cater to every traveler's taste.
1. The Grand Palace and Wat Phra Kaew (Temple of the Emerald Buddha):
Location: Na Phra Lan Road, Phra Nakhon, Bangkok.
Why Visit: Explore the opulent Grand Palace, the former royal residence, and marvel at the exquisite craftsmanship of Wat Phra Kaew, home to the revered Emerald Buddha statue. The intricate architecture and vibrant colors will leave you in awe.
2. Wat Pho (Temple of the Reclining Buddha):
Location: Sanamchai Road, Grand Palace Subdistrict, Pranakorn District, Bangkok.
Why Visit: Discover the enormous reclining Buddha at Wat Pho, one of Thailand's oldest and largest temples. It's not only a spiritual haven but also a center for traditional Thai massage and medicine.
3. Wat Arun (Temple of Dawn):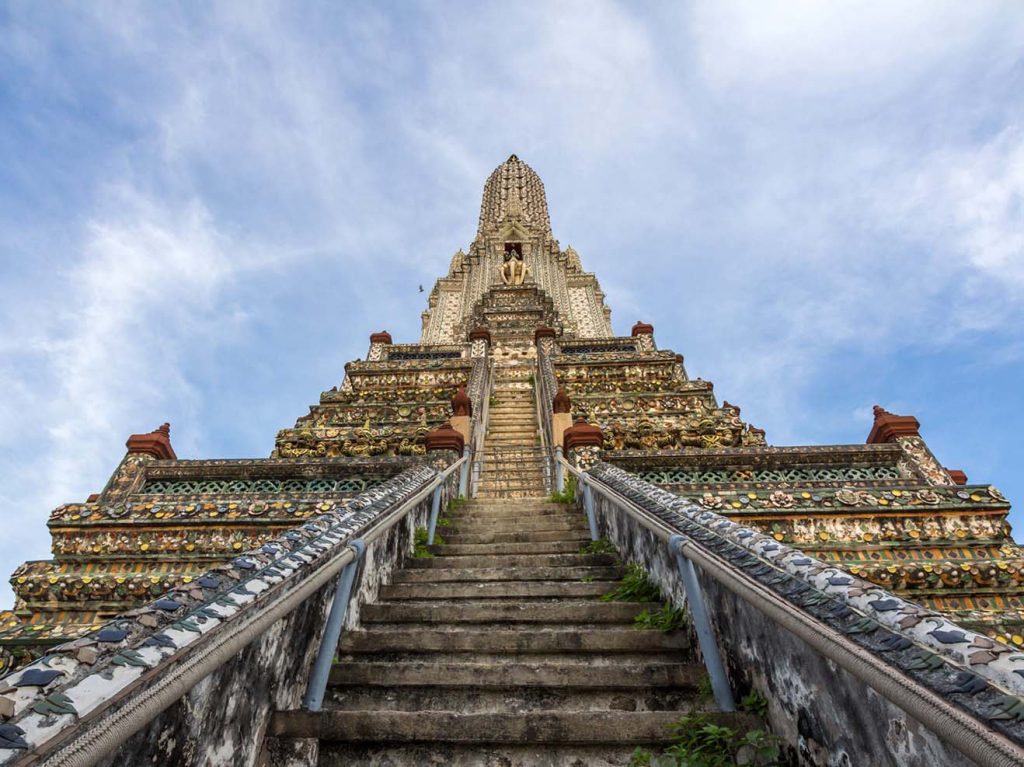 Location: 158 Thanon Wang Doem, Wat Arun, Bangkok Yai, Bangkok.
Why Visit: Wat Arun's iconic spires, adorned with ceramic fragments, glisten in the sun. Climbing the steep stairs offers panoramic views of the Chao Phraya River and the city.
4. Chatuchak Weekend Market:
Location: Kamphaeng Phet 2 Road, Chatuchak, Bangkok.
Why Visit: Dive into the bustling labyrinth of Chatuchak Weekend Market, where you'll find everything from vintage clothing and antiques to exotic pets and street food.
5. Jim Thompson House:
Location: 6 Soi Kasemsan 2, Rama 1 Road, Bangkok.
Why Visit: Explore the exquisite teakwood mansion and lush gardens that once belonged to Jim Thompson, an American entrepreneur renowned for revitalizing Thailand's silk industry.
6. Lumpini Park:
Location: Rama IV Road, Pathum Wan, Bangkok.
Why Visit: Escape the urban hustle and bustle in Lumpini Park, a green oasis in the heart of the city. You can rent paddleboats, enjoy a leisurely stroll, or watch monitor lizards sunning themselves by the lake.
7. Erawan Shrine: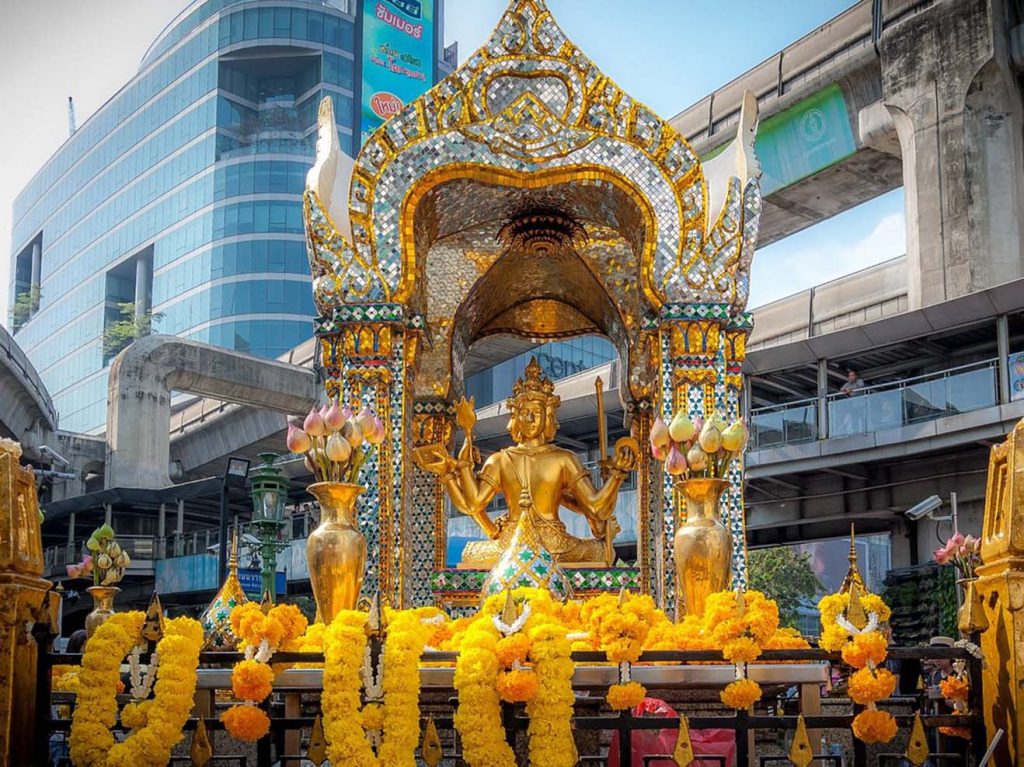 Location: 494 Ratchadamri Road, Lumphini, Pathum Wan, Bangkok.
Why Visit: Pay your respects at the Erawan Shrine, a Hindu-Buddhist hybrid shrine known for its four-faced deity, Phra Phrom. It's a hub of cultural and spiritual activity.
8. Chao Phraya River Cruise:
Location: Various piers along the Chao Phraya River.
Why Visit: Embark on a scenic river cruise to admire Bangkok's landmarks from the water. Evening cruises with dinner and live entertainment are particularly enchanting.
9. Ayutthaya Historical Park:
Location: Ayutthaya Province (about 80 kilometers from Bangkok).
Why Visit: Take a day trip to the ancient city of Ayutthaya, a UNESCO World Heritage Site, to explore magnificent temple ruins and learn about Thailand's history.
10. Bang Krachao (The Green Lung):
Location: Phra Pradaeng District, Samut Prakan (across the Chao Phraya River from Bangkok).
-Why Visit: Escape to the tranquil green oasis of Bang Krachao, a hidden gem known for its lush parks, elevated bike paths, and serene atmosphere.
These must-visit attractions offer a glimpse into the cultural, historical, and natural wonders that define Bangkok. Whether you're captivated by ancient temples, vibrant markets, or serene parks, the Thai capital has something for every traveler to cherish. So, pack your sense of adventure and get ready to explore the multifaceted beauty of Bangkok. Your journey promises to be a captivating and unforgettable one.