Bangkok Seafood Markets: A Feast of Fresh Seafood
When it comes to seafood, few places can rival the vibrant and diverse offerings found in Bangkok's seafood markets. Join me as we embark on a mouthwatering journey through the bustling seafood markets of Bangkok, where fresh catches and vibrant flavors await.
1. The Bounty of the Sea:
Bangkok's seafood markets are a treasure trove of marine delights, offering an impressive array of seafood, both from local waters and exotic imports. From succulent prawns and tender squid to flavorful fish and delicate crab, there's no shortage of choices for seafood enthusiasts.
2. Where to Find Bangkok's Best Seafood Markets: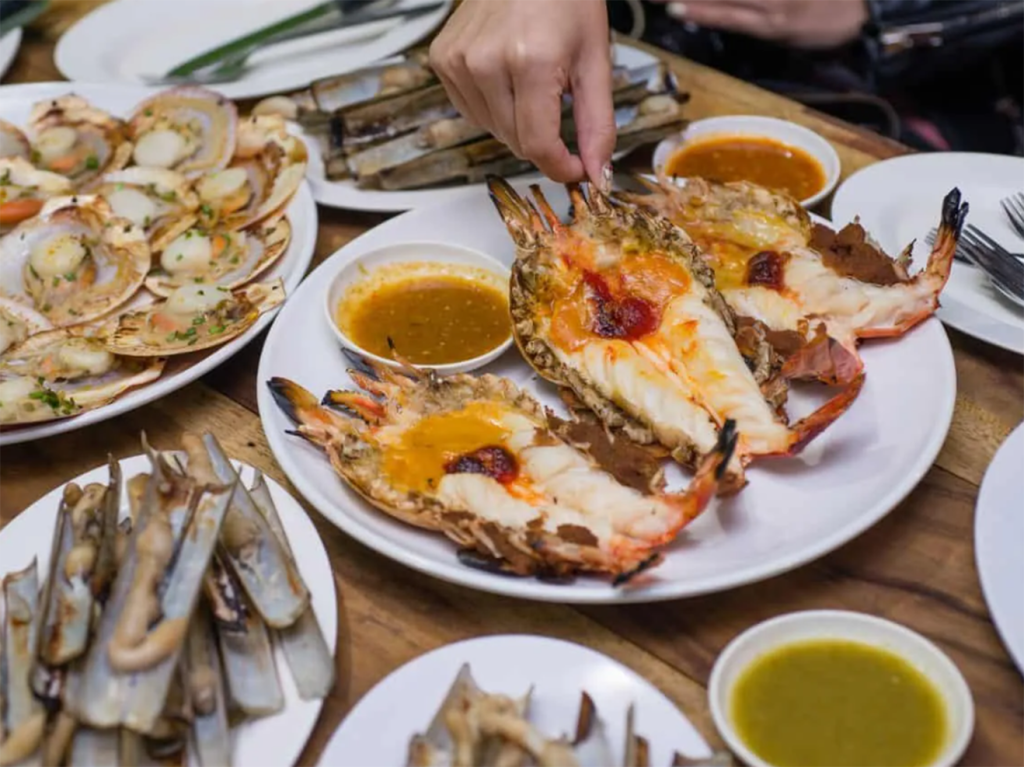 Or Tor Kor Market: Located near Chatuchak Market, Or Tor Kor is a renowned fresh market where you'll find an assortment of seafood, along with fresh fruits, vegetables, and other Thai delicacies.
Khlong Toei Market: As one of Bangkok's largest fresh markets, Khlong Toei Market is a bustling hub where local chefs and home cooks alike source their seafood. You'll find an impressive selection of seafood, both common and exotic.
Mahachai Market: If you're looking to venture slightly outside Bangkok, Mahachai Market in Samut Sakhon is a seafood lover's paradise. This coastal market is known for its daily auctions of fresh catches.
Talad Rod Fai: This popular night market transforms into a seafood haven after dark. You can savor grilled seafood, seafood hot pots, and other delicious treats in a vibrant atmosphere.
3. What to Try: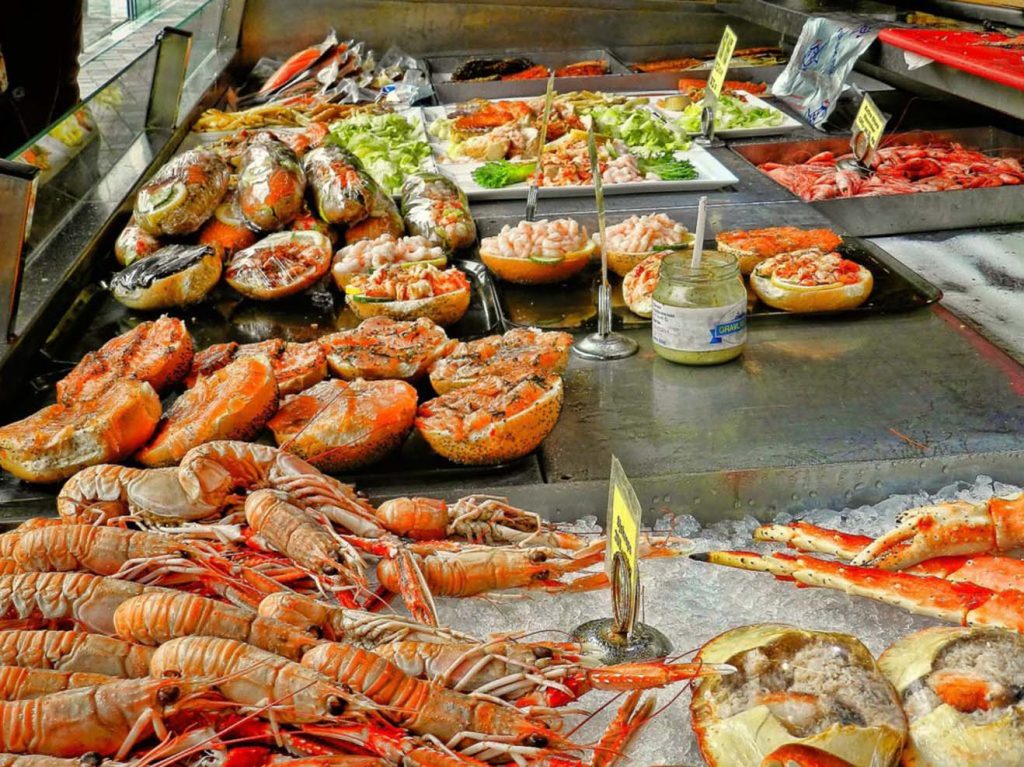 Tom Yum Goong: This iconic Thai soup, featuring prawns and a flavorful blend of herbs and spices, is a must-try for seafood aficionados.
Grilled Seafood Platter: Seafood markets often offer a variety of grilled delights, from succulent lobster to tender octopus, served with dipping sauces.
Seafood Hot Pot: Dive into a bubbling hot pot filled with an assortment of fresh seafood and vegetables, cooked at your table in a fragrant broth.
Spicy Seafood Salad (Yum Talay): This zesty salad combines various types of seafood with chili, lime, and fresh herbs for a burst of flavor.
Fried Fish with Garlic and Pepper: Enjoy perfectly crispy fish fillets adorned with fragrant garlic and pepper sauce.
4. Tips for a Memorable Seafood Market Experience:
Go Early: For the freshest selections, visit the markets early in the morning when seafood vendors are at their busiest.
Practice Bargaining: Prices are often negotiable, so don't hesitate to haggle for a good deal, especially if you're buying in bulk.
Try Street Food Stalls: Alongside seafood markets, you'll often find street food vendors serving up freshly cooked seafood dishes.
Bring Cash: Many seafood vendors may not accept credit cards, so it's best to have cash on hand.
Exploring Bangkok's seafood markets is not just a culinary experience; it's a cultural journey through Thailand's rich maritime traditions. Whether you're a seafood connoisseur or a curious traveler, these markets offer a tantalizing glimpse into the flavors and freshness that make Thai seafood cuisine a true delight. So, prepare your taste buds for an unforgettable seafood feast in the heart of Bangkok's bustling markets.