Luxurious Hotel Escapes: 5-Star Accommodations in Hanoi
Hanoi, the vibrant capital of Vietnam, offers an array of opulent 5-star hotels that redefine hospitality. I'll guide you through a world of lavishness in Hanoi, recommending exceptional accommodations and trusted booking platforms to make your stay unforgettable.
1. The Sofitel Legend Metropole Hanoi:
A legendary hotel that has hosted luminaries and dignitaries for over a century, The Sofitel Legend Metropole Hanoi is an architectural masterpiece. Its French colonial charm, impeccable service, and gourmet dining at Le Beaulieu will transport you to a bygone era of elegance.
2. InterContinental Hanoi Landmark72:
Located in Hanoi's tallest skyscraper, this hotel offers breathtaking panoramic views of the city. The InterContinental Hanoi Landmark72 boasts contemporary design, luxurious spa facilities, and a rooftop bar that's perfect for sipping cocktails while admiring the cityscape.
3. JW Marriott Hotel Hanoi: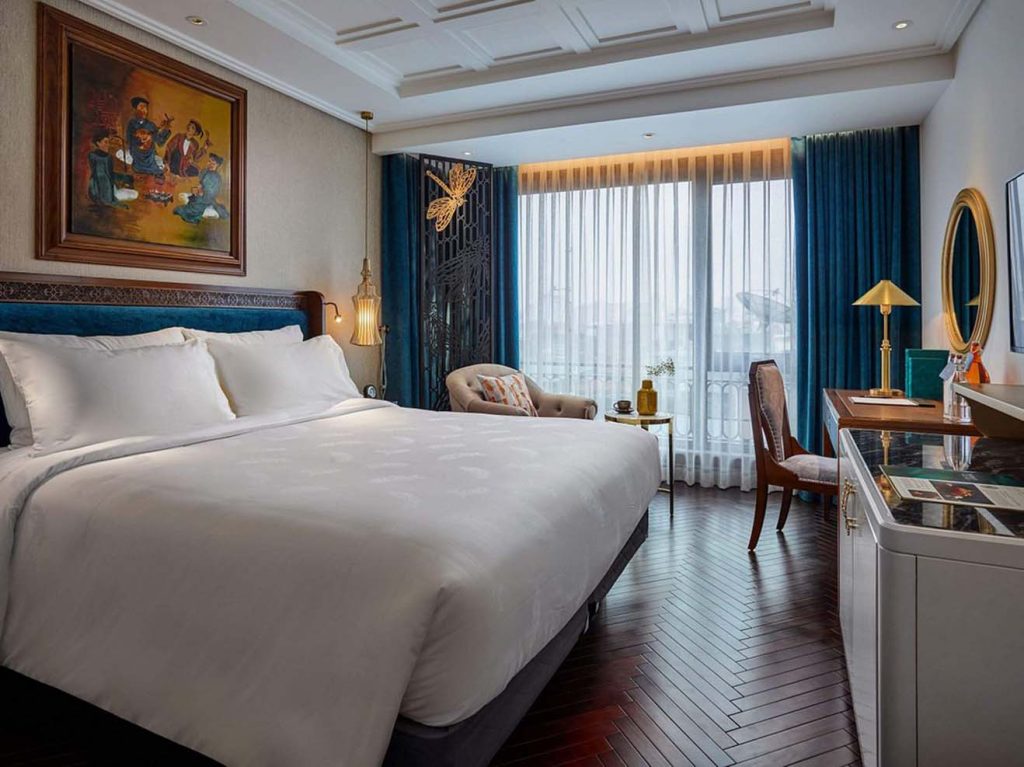 Set beside the serene West Lake, the JW Marriott Hotel Hanoi combines modern sophistication with Vietnamese cultural elements. Their restaurants, including the French Grill and the JW Café, serve delectable cuisine, and the serene spa offers rejuvenation in a tranquil oasis.
4. The Oriental Jade Hotel:
Situated in the heart of Hanoi's Old Quarter, The Oriental Jade Hotel seamlessly blends luxury with a taste of local culture. Its stylish rooms, rooftop bar, and proximity to iconic attractions make it an ideal choice for travelers seeking both extravagance and convenience.
5. Booking Platforms for Luxury Stays:
Booking.com Luxury Selection: Offers a curated selection of luxury hotels with easy booking and transparent pricing.
Agoda: Known for its extensive inventory of high-end hotels and exclusive discounts.
Expedia: Provides a range of luxury accommodations and often includes flight and hotel packages.
Hotels.com: Offers a loyalty program where you can earn free nights at luxury hotels.
TripAdvisor: Provides reviews and ratings to help you make an informed decision about your luxury stay.
Booking Tips for Luxury Hotels: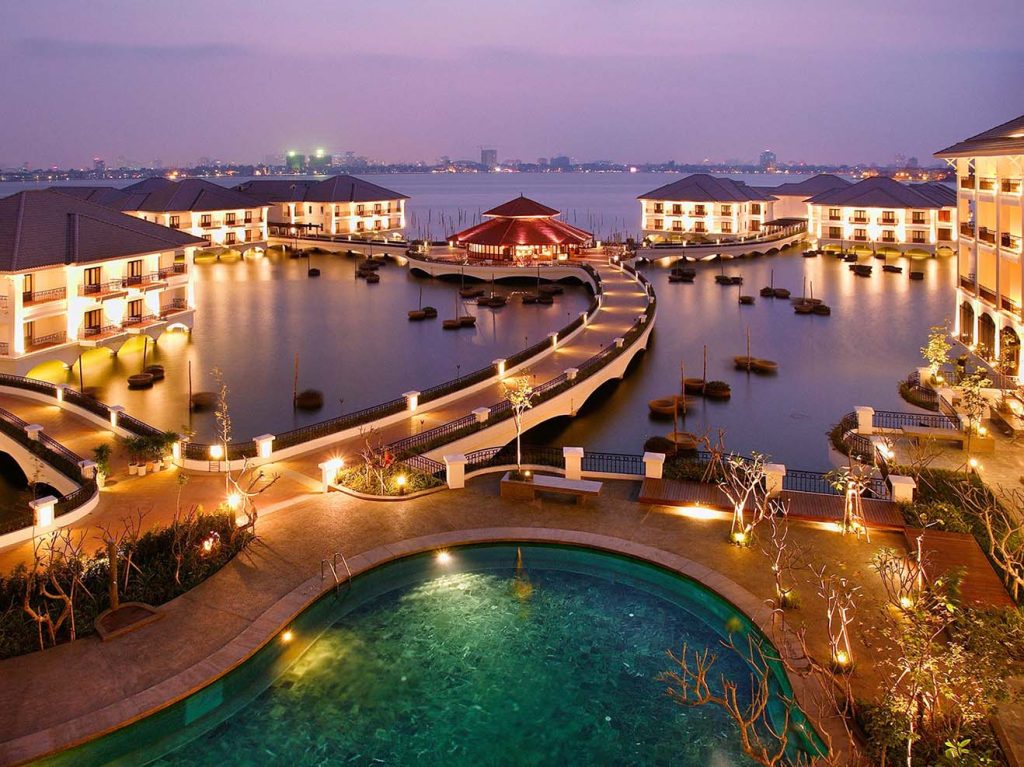 Book well in advance to secure the best rates and room choices.
Consider package deals that include extras like spa treatments or dining credits.
Join hotel loyalty programs to enjoy additional perks like room upgrades and late check-outs.
Read guest reviews to gain insights into the hotel's service quality and amenities.
A stay in one of Hanoi's 5-star hotels is not just about accommodations; it's an experience in itself. From world-class dining to spa retreats and personalized service, these hotels are designed to cater to your every need. So, whether you're celebrating a special occasion or simply indulging in a luxurious escape, Hanoi's 5-star hotels promise an unforgettable stay that combines opulence with the city's rich culture and history.