Comfortable Accommodation Choices: Top Hotels and Guesthouses in Vang Vieng
When embarking on a journey to Vang Vieng, Laos, finding the perfect place to stay is essential for a memorable and comfortable experience. This charming town is surrounded by natural beauty and offers a range of accommodation options to suit various preferences and budgets. We'll explore some of the best hotels and guesthouses in Vang Vieng, along with recommended booking platforms to make your stay hassle-free.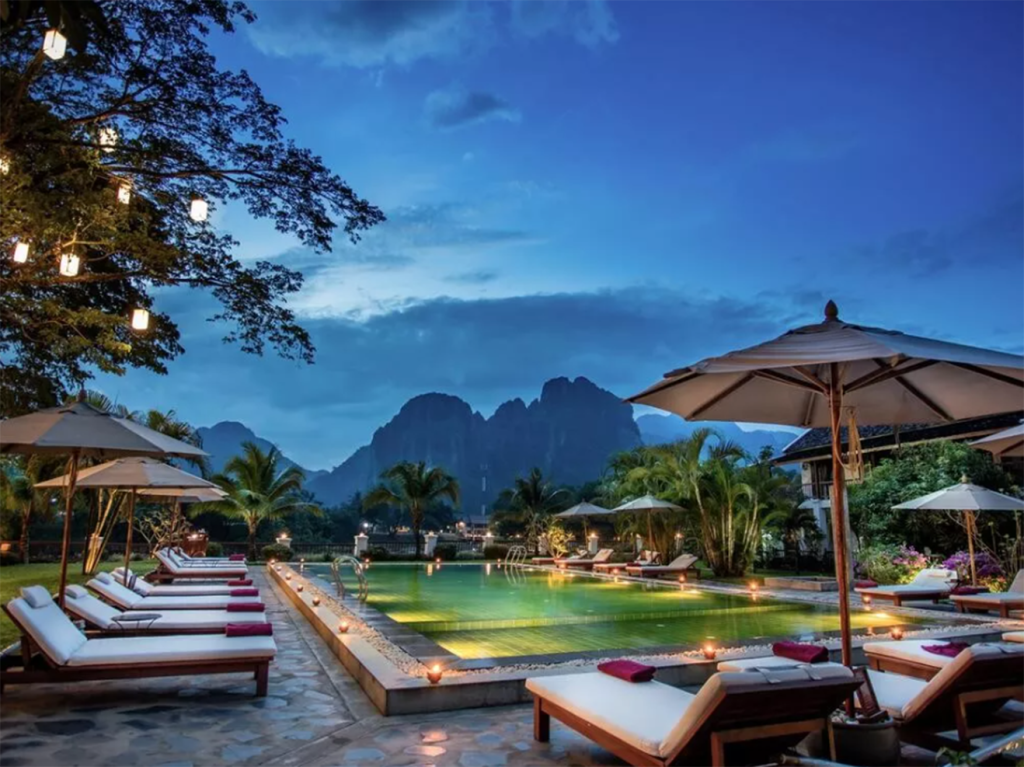 The Elephant Crossing Hotel: Situated along the Nam Song River, The Elephant Crossing Hotel offers stunning views and a tranquil ambiance. With well-appointed rooms and a riverside restaurant, this hotel combines comfort and picturesque surroundings.
Vang Vieng Boutique Hotel: Known for its friendly staff and welcoming atmosphere, Vang Vieng Boutique Hotel offers spacious rooms with modern amenities. The hotel's central location provides easy access to the town's attractions.
Riverside Boutique Resort: For a luxurious stay, consider the Riverside Boutique Resort. This upscale property boasts spacious rooms, a beautiful garden, and a spa for relaxation. The serene riverside setting adds to the charm.
Nana Backpacker Hostel: Catering to budget travelers, Nana Backpacker Hostel offers dormitory-style rooms and a vibrant social atmosphere. The hostel organizes activities and tours, making it easy to connect with fellow travelers.
Champa Lao Bungalows: If you're seeking a unique experience, Champa Lao Bungalows provides cozy wooden bungalows surrounded by lush gardens. The quiet location offers a peaceful retreat from the bustling town.
Pan's Place Guesthouse: Pan's Place Guesthouse is known for its warm hospitality and laid-back vibe. The comfortable rooms and on-site restaurant make it a convenient choice for travelers seeking a relaxed stay.
Booking Platforms:
Booking.com: This popular platform allows you to filter results based on your preferences and budget, providing a wide range of accommodation choices in Vang Vieng.
Agoda: Agoda is another reliable option for booking hotels and guesthouses in Vang Vieng, offering user reviews and competitive prices.
Hostelworld: If you're looking for budget-friendly options or backpacker hostels, Hostelworld is a go-to platform for finding the best deals.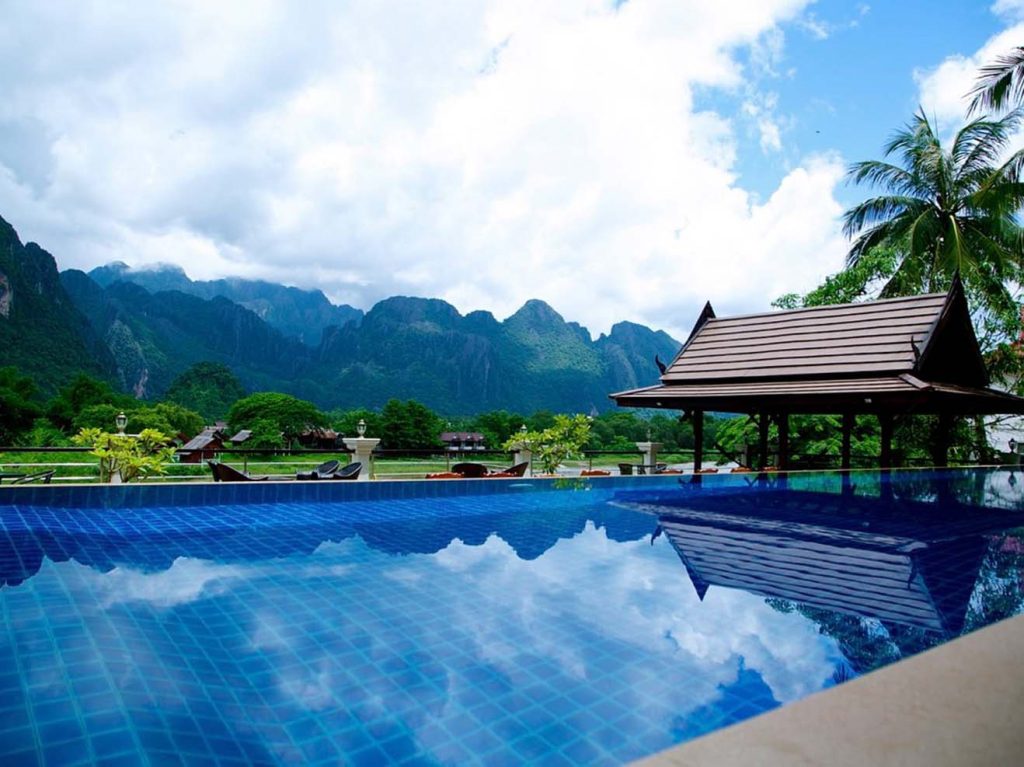 Selecting the right accommodation in Vang Vieng plays a significant role in enhancing your travel experience. Whether you're looking for riverside luxury, boutique charm, or budget-friendly options, the town offers a variety of choices to cater to your preferences. By using booking platforms like Booking.com, Agoda, and Hostelworld, you can easily secure your ideal stay and focus on immersing yourself in the natural beauty and cultural delights of Vang Vieng.