Luxurious Resorts and Beachfront Hotels in Sri Lanka: Top Recommendations and Booking Platforms
When it comes to indulgent getaways, Sri Lanka offers a splendid array of beachfront resorts and hotels that promise not only a comfortable stay but also unforgettable memories. I'll introduce you to some of the finest luxury resorts and beachfront hotels in Sri Lanka and recommend booking platforms to make your stay even more remarkable.
1. Anantara Peace Haven Tangalle Resort, Tangalle:
Location: Situated on the southern coast, this resort boasts a secluded beachfront setting surrounded by lush coconut palms.
Why Stay: Luxurious villas, a tranquil spa, and fantastic dining options make it an ideal retreat.
Booking Platform: Consider booking through Expedia or Booking.com for competitive rates and special offers.
2. Shangri-La's Hambantota Golf Resort & Spa, Hambantota: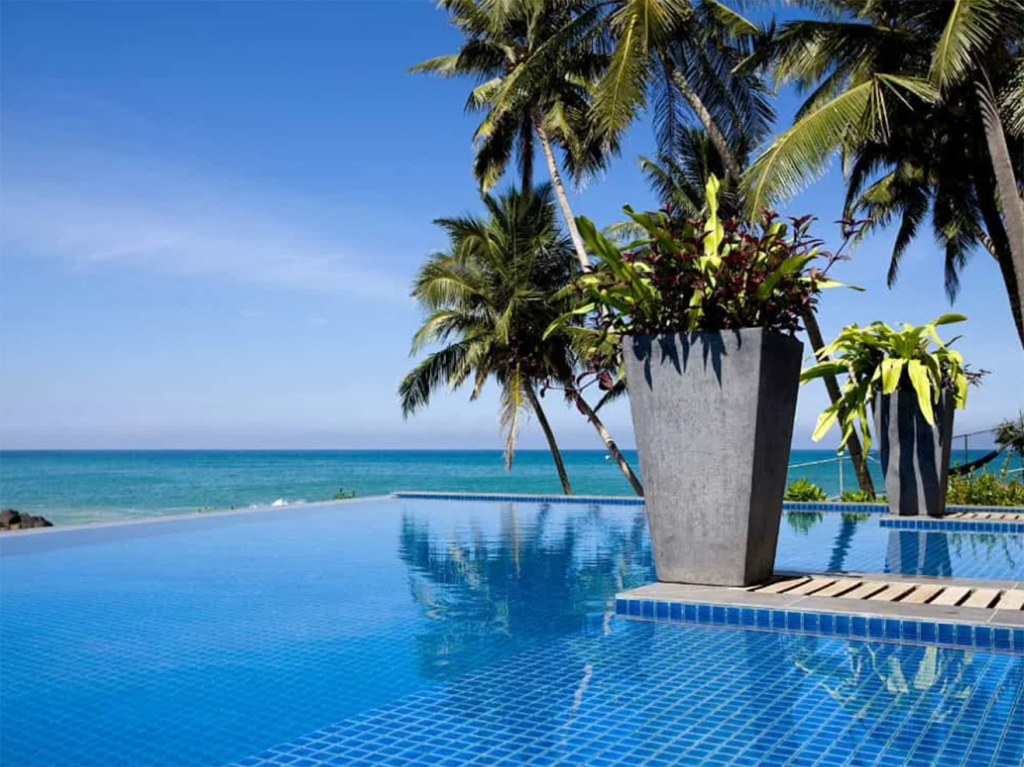 Location: Located on the southern coastline, this resort offers a golf course, pristine beaches, and wildlife experiences.
Why Stay: Enjoy a blend of relaxation and adventure with a golf course, spa, and easy access to Yala National Park.
Booking Platform: Check out Agoda or the hotel's official website for exclusive deals.
3. Cape Weligama, Weligama:
Location: Perched on a cliff overlooking Weligama Bay, this resort offers breathtaking ocean views.
Why Stay: Experience ultimate luxury in private villas, each with its own infinity pool.
Booking Platform: You can find competitive rates on Hotels.com or through direct booking on the resort's website.
4. Uga Bay by Uga Escapes, Pasikuda:
Location: Located on the serene east coast, this beachfront property offers tranquility and water sports.
Why Stay: Ideal for water enthusiasts, it provides access to Pasikuda Bay and offers comfortable cottages.
Booking Platform: Explore offers on TripAdvisor or the hotel's official website.
5. The Fortress Resort & Spa, Galle:
Location: Set in the historic city of Galle, this beachfront fortress-inspired resort offers a unique ambiance.
Why Stay: Experience luxury in a historic setting, complete with a spa and oceanfront dining.
Booking Platform: Find deals on Booking.com or consider direct booking for added benefits.
6. Amanwella, Tangalle:
Location: Nestled amidst coconut groves, this resort offers tranquility on a secluded beach.
Why Stay: Luxurious suites, a serene spa, and delectable dining await guests.
Booking Platform: Look for special packages on the official Aman Resorts website.
7. Jetwing Blue, Negombo:
Location: Close to the Bandaranaike International Airport, this beachfront hotel provides easy access to Negombo's attractions.
Why Stay: Modern comforts, sea views, and proximity to the airport make it a convenient choice.
Booking Platform: Explore offers on Agoda or the hotel's official website.
8. Wild Coast Tented Lodge, Yala National Park:
Location: Located on the edge of Yala National Park, this resort offers a unique blend of luxury and wildlife.
Why Stay: Stay in exquisite tented suites and embark on safaris to spot leopards and elephants.
Booking Platform: Check for deals on Expedia or Booking.com.
Booking Tips:
Consider booking directly through the official websites of these resorts for exclusive offers and added perks.
Compare prices and read reviews on popular booking platforms like Agoda, Expedia, TripAdvisor, Booking.com, and Hotels.com.
Look out for seasonal promotions, honeymoon packages, and all-inclusive deals to make the most of your stay.
Join loyalty programs or subscribe to newsletters for discounts and special offers.
Indulge in the epitome of luxury by choosing one of these splendid resorts or beachfront hotels during your Sri Lankan adventure. Whether you seek relaxation, adventure, or a bit of both, these accommodations will enhance your experience on this captivating island. Enjoy your luxurious escape in Sri Lanka!