Luxurious Hotel Escapes: Exploring 5-Star Accommodations in Manila
I've had the privilege of exploring some of the most opulent lodgings worldwide. Today, I'm excited to share my top picks for 5-star accommodations in the bustling metropolis of Manila. From sumptuous rooms to world-class amenities, these hotels redefine luxury in the heart of the Philippines' capital. Continue reading to discover where to stay and the booking platforms to turn your dream Manila getaway into a reality.
1. The Peninsula Manila:
Nestled in the heart of Makati, The Peninsula Manila is an iconic luxury hotel that offers unparalleled comfort and sophistication. With its impeccable service, lush gardens, and elegant rooms, it's a haven for travelers seeking the finest experience.
Booking Platform Recommendation: For reservations at The Peninsula Manila, I recommend using the hotel's official website for exclusive offers and direct booking advantages.
2. Shangri-La at the Fort: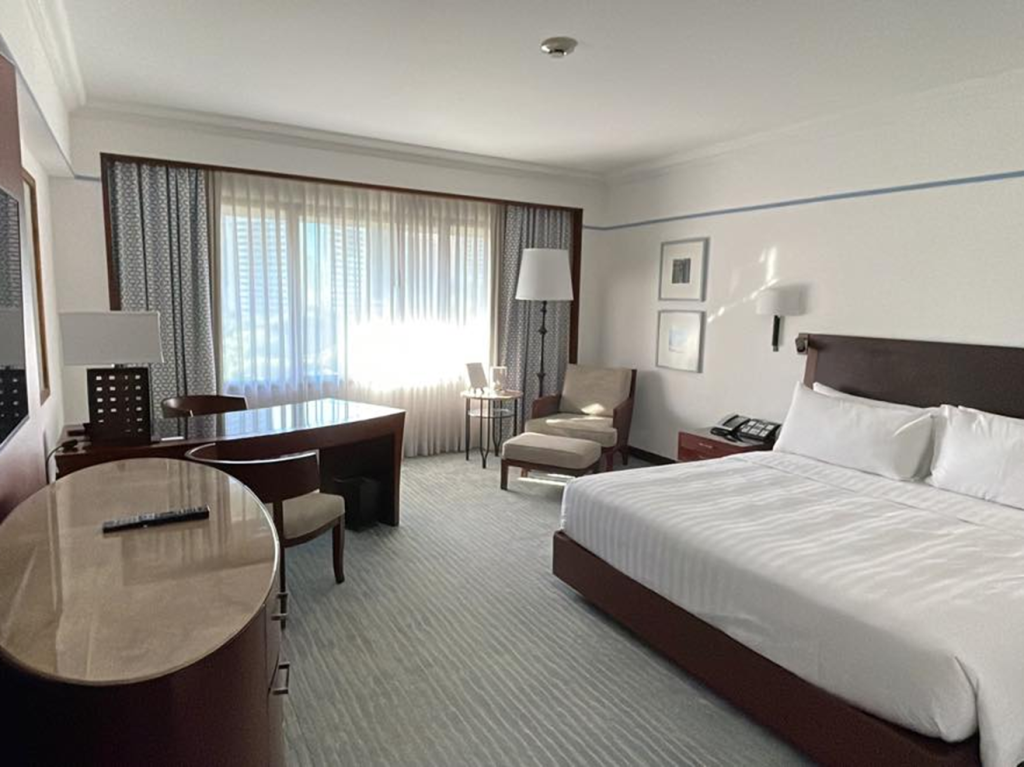 Located in Bonifacio Global City, Shangri-La at the Fort is a modern oasis with stunning city views. This hotel boasts spacious rooms, a serene spa, and a delightful array of dining options. It's an urban retreat like no other.
Booking Platform Recommendation: To secure your stay at Shangri-La at the Fort, I suggest checking out renowned travel platforms such as Booking.com or Expedia for competitive rates and flexible booking options.
3. Okada Manila:
If you're looking for a resort-style escape, Okada Manila is your go-to destination. This integrated resort and casino offers lavish rooms, a dazzling casino, and a picturesque man-made beach. It's a lavish paradise within the city.
Booking Platform Recommendation: Consider booking your stay at Okada Manila through Agoda, a platform known for its extensive selection of hotels and competitive prices.
4. Raffles Makati:
Raffles Makati embodies timeless elegance in the heart of Makati's business district. The hotel features exquisitely designed suites, a sophisticated spa, and fine dining experiences that cater to the most discerning guests.
Booking Platform Recommendation: To ensure a seamless reservation at Raffles Makati, explore the official Raffles website or use a platform like Hotels.com for an array of options.
5. Conrad Manila:
Situated along Manila Bay, Conrad Manila offers breathtaking views and modern luxury. Their stylish rooms, infinity pool, and proximity to the SM Mall of Asia make it a superb choice for travelers looking for comfort and convenience.
Booking Platform Recommendation: For booking at Conrad Manila, I suggest utilizing the Hilton Honors program if you're a member for exclusive discounts. Otherwise, consider using the official Conrad Hotels & Resorts website.
Manila's 5-star hotels redefine luxury and offer guests an unforgettable experience. Whether you're seeking a serene retreat, an urban oasis, or a resort-style getaway, these hotels have something to cater to your desires. To secure the best rates and benefits, I recommend exploring a mix of booking platforms and official hotel websites. So, why wait? Plan your next extravagant stay in Manila and immerse yourself in the opulence of these world-class accommodations. Your luxurious adventure awaits!