Capturing the Charms of Los Angeles – Premier Photography Spots
Exploring Griffith Observatory
My recent adventure led me to the heart of Los Angeles, where my mission was to immortalize the city's unique beauty through my camera lens. Over the course of the next few days, I'll be recounting my experiences at three of Los Angeles' most prominent photography spots, commencing with the iconic Griffith Observatory.
Location: Griffith Observatory majestically sits atop Mount Hollywood's southern slope within Griffith Park, offering awe-inspiring panoramic vistas of the sprawling city of Los Angeles.
From its mountaintop vantage point, Griffith Observatory presents you with jaw-dropping vistas. By day, you can overlook the sprawling cityscape of Los Angeles and the Pacific Ocean, while at night, you can revel in the city's twinkling lights and the starry sky. The observation decks here provide superb angles for photography, whether you're into sunrise, sunset, or astrophotography, you'll find it all right here.
Griffith Observatory is a sight to behold in itself. Its marble steps, rotunda, and copper dome make for exceptional photographic subjects. I particularly enjoy photographing this architectural marvel during the golden hours of dawn and dusk when the sunlight bathes it, creating beautiful play of light and shadow.
At night, when the city's lights illuminate the skyline, you can try your hand at capturing the cityscape. Griffith Observatory's viewing platforms become a gathering spot for photographers seeking to capture the urban beauty. To capture cityscapes at night, use a tripod for stability and long exposures to capture the flow of traffic and the starry sky.
If you're into astrophotography, you can shoot stars, the moon, and other planets from here. The museum also provides astronomy equipment and telescopes for observation and photography.
Services: Griffith Observatory extends a range of amenities tailored to photographers:
Photography Workshops: From time to time, the observatory hosts photography workshops suitable for photographers of all skill levels, catering to both novices and seasoned experts.
Tripods and Photography Permits: The observatory allows tripods within its confines, provided photographers secure a complimentary photography permit from the visitor center.
Scenic Vantage Points: The observatory offers designated spots with breathtaking views, encompassing iconic landmarks such as the Hollywood Sign and the downtown skyline.
Equipment and Attire Rental: While Griffith Observatory itself doesn't offer equipment or attire rental services, numerous nearby photography equipment rental shops, such as Samy's Camera and BorrowLenses, cater to photographers' gear requirements.
Advantages:
Scenic Splendor: Griffith Observatory stands as an unrivaled vantage point for capturing the cityscape of Los Angeles, particularly during the ethereal moments of sunrise and sunset. The juxtaposition of city lights against the twilight sky renders unforgettable photographic opportunities.
Educational Enrichment: In addition to its photographic allure, Griffith Observatory houses numerous exhibits and insights pertaining to astronomy and the cosmos, elevating the visit to an educational experience.
Free Admission: Entry to Griffith Observatory is entirely complimentary, presenting a significant advantage for budget-conscious travelers.
Disadvantages:
Crowded Locale: Griffith Observatory commands immense popularity, resulting in substantial crowds, especially on weekends. This can pose a challenge in securing a prime vantage point for photography.
Limited Parking: Parking at the observatory can be a hassle, and it often fills up quickly. Visitors may find themselves parking farther down the hill and having to traverse an uphill hike to reach the observatory.
Ticket Price: Admission to Griffith Observatory itself is free of charge, but parking is available at a rate of $10 per hour or $30 for the entire day.
Recommendation Rating: 4.5/5
Personal Experience: Griffith Observatory surpassed my expectations in terms of its sheer photogenic allure. I visited during the early hours of the morning to capture the sublime spectacle of sunrise, and the sight was nothing short of breathtaking. The observatory's educational exhibits added depth to my visit, rendering it a well-rounded experience. The sole drawback lay in the crowds, yet with patience and a touch of creativity, I managed to secure some remarkable shots. I would strongly recommend planning your visit on a weekday to circumvent the weekend rush. All in all, Griffith Observatory is a must-visit destination for photographers and nature enthusiasts alike.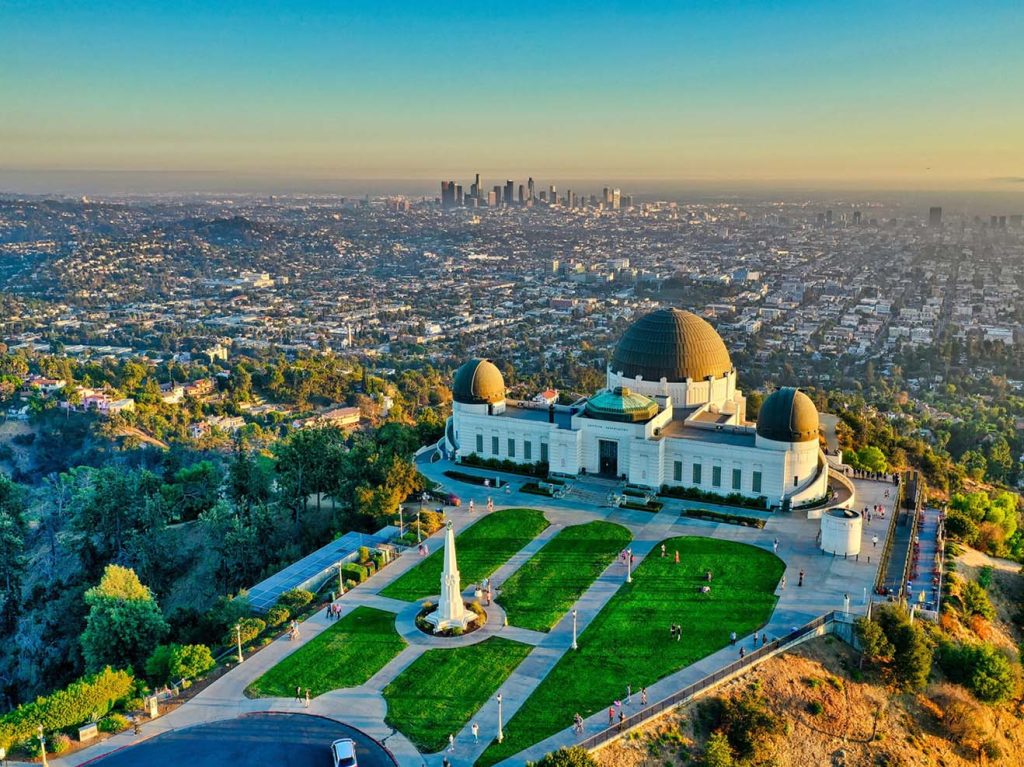 Chasing Waves at El Matador Beach
I set my sights on El Matador Beach, a hidden gem along the Malibu coastline renowned for its dramatic rock formations and powerful crashing waves.
Location: El Matador Beach is situated approximately 20 miles northwest of downtown Los Angeles, nestled within the picturesque Malibu region.
One of its defining features is the mesmerizing sea caves that offer endless photographic opportunities. I love exploring these caves to discover different angles for my shots. The interplay of light and shadow within the caves creates breathtaking effects, making it an ideal location for creating impressive photos.
Another allure of El Matador Beach is its enormous waves, particularly during the winter and spring seasons. These colossal waves provide an excellent opportunity for divers, surfers, and photographers alike. Capturing the moments when these waves break and witnessing the spectacular scenes they create is a true thrill.
Light is paramount in photography, and El Matador Beach offers abundant natural light. The golden light of dawn and dusk is especially suitable for capturing the beach's beauty, enhancing the allure of the sand and caves. Here, you can also experiment with astrophotography as the nighttime sky, free from light pollution, is exceptionally stunning.
It's worth noting that accessing El Matador Beach requires descending a considerable number of steps, so make sure to carry your equipment and exercise caution when navigating the caves or approaching the waves. The beach's appearance can change with the tides, so it's advisable to check the tide tables in advance.
Services: El Matador Beach is a natural wonder, and while it doesn't offer official photography services, the beach provides plenty of opportunities for photographers. It's essential to come prepared with your camera gear.
Equipment and Attire Rental: To cater to your equipment and attire needs, you can explore rental options in Los Angeles, such as Glazers Camera or Pro Photo Connection.
Advantages:
Scenic Beauty: El Matador Beach is a paradise for photographers. The rugged cliffs, sea caves, and rock formations provide a dramatic backdrop for capturing the power of the Pacific Ocean.
Secluded Atmosphere: While it can get busy during weekends, El Matador Beach generally has a more relaxed and secluded atmosphere compared to other beaches in Los Angeles.
Sunset Magic: Sunset at El Matador Beach is a magical experience. The warm, golden light transforms the landscape into a photographer's dream.
Disadvantages:
Limited Facilities: El Matador Beach is a natural beach, which means it has limited facilities. There are no restrooms or restaurants nearby, so it's advisable to come prepared.
Parking Challenge: Parking can be a challenge, as there are only about 20 spaces available in the small lot. Arriving early is crucial to secure a spot.
Ticket Price: Parking is $8 per vehicle, and there is no additional entrance fee.
Recommendation Rating: 5/5
Personal Experience: El Matador Beach was a highlight of my trip to Los Angeles. The unique rock formations and the power of the ocean waves provided endless opportunities for stunning photographs. I arrived early to ensure a parking spot and spent the entire day exploring the beach and waiting for the perfect sunset shot. It's a place that truly allows you to connect with nature and capture its raw beauty. I highly recommend this spot to any photographer looking for a picturesque coastal setting.
Urban Photography at The Getty Center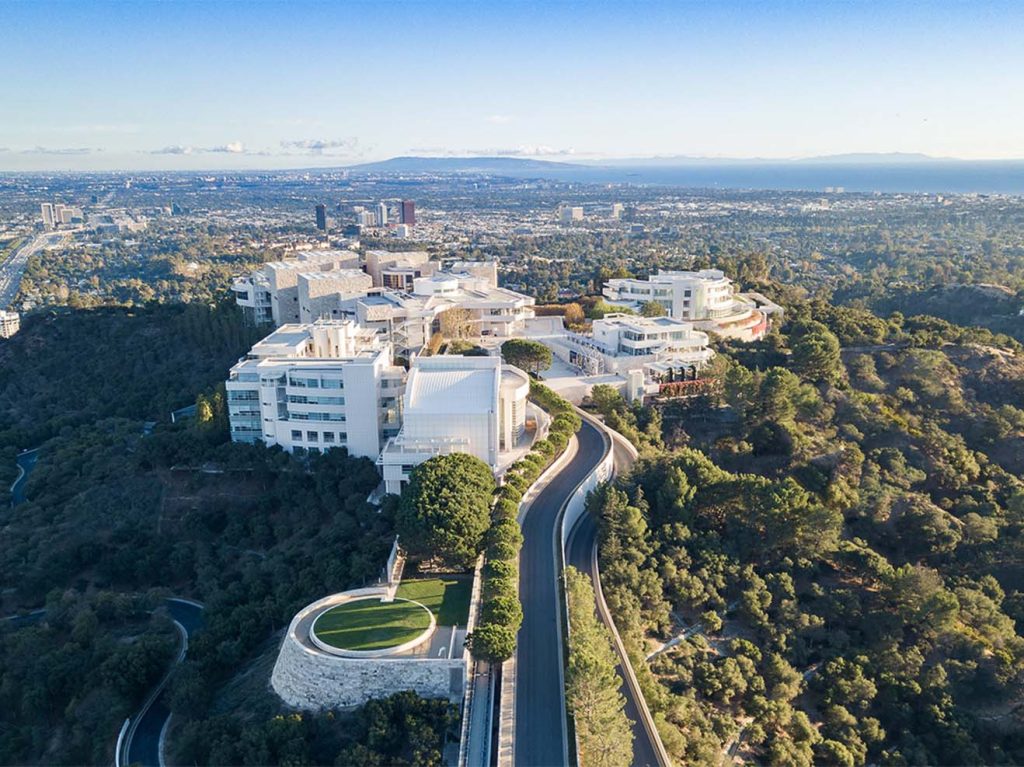 I visited the Getty Center, which is a renowned museum featuring not only impressive art collections but also stunning architecture and city views.
Location: The Getty Center is perched atop a hill in the Brentwood neighborhood of Los Angeles, offering panoramic views of the city and the Pacific Ocean on clear days.
Services: The Getty Center offers several services for photographers:
Photography Policy: Photography for personal use is allowed throughout the museum and its gardens, making it a great place for urban photography.
Scenic Views: The Getty Center's hilltop location provides fantastic panoramic views of Los Angeles, including the Pacific Ocean on a clear day.
Photography Workshops: The museum occasionally hosts photography workshops and events for enthusiasts.
Equipment and Attire Rental: While The Getty Center doesn't provide equipment or attire rental services, you can explore rental options in Los Angeles, such as LensRentals or Dury's.
Advantages:
Architectural Marvel: The Getty Center's architecture is a work of art in itself, offering a variety of angles and perspectives for photographers to explore.
Expansive Gardens: The beautifully landscaped gardens and outdoor sculptures provide additional photographic opportunities.
Artistic Inspiration: The museum's art collection can be a great source of inspiration for photographers interested in capturing the intersection of art and architecture.
Disadvantages:
Parking Fee: Parking at The Getty Center is $20 per vehicle. However, admission to the museum itself is free.
Crowds: Like Griffith Observatory, The Getty Center can get crowded, especially on weekends. This may require some patience when composing shots.
Ticket Price: Admission to The Getty Center is free, but parking costs $20 per vehicle.
Recommendation Rating: 4/5
The Getty Center was a delightful surprise on my photography journey in Los Angeles. The combination of stunning architecture, well-maintained gardens, and impressive art collections made it a unique destination for urban photography. While the parking fee was a downside, the free admission to the museum itself balanced it out. I enjoyed exploring the various vantage points the museum offered, and the cityscape views were a fantastic bonus. It's an excellent spot for photographers interested in capturing the blend of culture and city life.