Chiang Mai Travel Essentials: Your Indispensable Packing Checklist
When it comes to the captivating city of Chiang Mai in northern Thailand, packing the right essentials is key to ensuring a comfortable and memorable journey. I will guide you through the essential items to include on your Chiang Mai packing checklist.
1. Lightweight Clothing:
Breathable Fabrics: Chiang Mai's tropical climate calls for clothing that keeps you cool. Opt for lightweight, moisture-wicking fabrics like cotton and linen.
Modest Attire for Temple Visits: Ensure you have clothing that covers your shoulders and knees when visiting temples. Bringing scarves or shawls can be useful for this purpose.
2. Comfortable Footwear:
Walking Shoes: Given the city's penchant for exploration on foot, comfortable walking shoes or supportive sandals are indispensable.
Flip-flops or Sandals: These are ideal for casual strolls and are easy to slip on and off when entering temples.
3. Sun Protection:
Sunscreen: Shield your skin from the intense Thai sun by packing sunscreen with a high SPF rating.
Sunglasses: Not only do they protect your eyes, but they also add a touch of style to your outfits.
Wide-brimmed Hat or Cap: Keep the sun at bay from your face and neck with a stylish hat or cap.
4. Insect Repellent: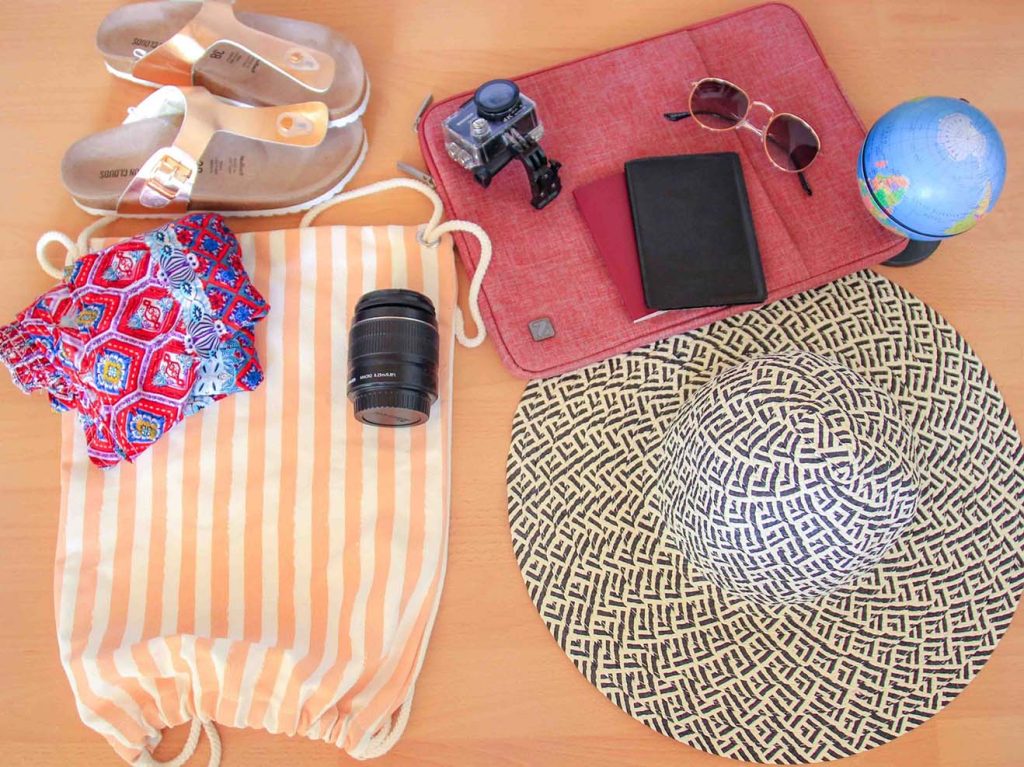 Mosquito Repellent: Chiang Mai's lush surroundings can attract mosquitoes, especially during the rainy season. Ensure you have reliable insect repellent to ward off bug bites.
5. Rain Gear:
Lightweight Rain Jacket or Poncho: If your visit coincides with the rainy season, having rain protection on hand is wise.
6. Travel Adapters:
Universal Travel Adapter: Guarantee that your electronic devices remain charged with a universal adapter that functions in Thailand.
7. Travel Documents:
Passport: Double-check your passport's expiration date to ensure it remains valid for at least six months from your departure date.
Visa (if required): Verify visa requirements based on your nationality prior to your Thailand journey.
Printed Copies: Keep printed copies of your passport, visa (if applicable), travel insurance, and important contact details in case of emergencies.
8. Travel Insurance:
Comprehensive Travel Insurance: Safeguard yourself against unexpected events such as medical emergencies, trip cancellations, or lost luggage by purchasing travel insurance before your trip.
9. Medications and First Aid:
Prescription Medications: Ensure you have an ample supply of any prescription medications you require.
Basic First-Aid Kit: Include essentials like adhesive bandages, antiseptic wipes, pain relievers, and any personal medications.
10. Backpack or Daypack:
Small Backpack: A daypack is invaluable for carrying essentials while exploring the city.
11. Cash and Cards:
Local Currency: Keep some Thai Baht in cash for small purchases and transportation.
Credit/Debit Cards: Notify your bank of your travel plans to avoid card issues while abroad.
12. Travel Guides and Maps: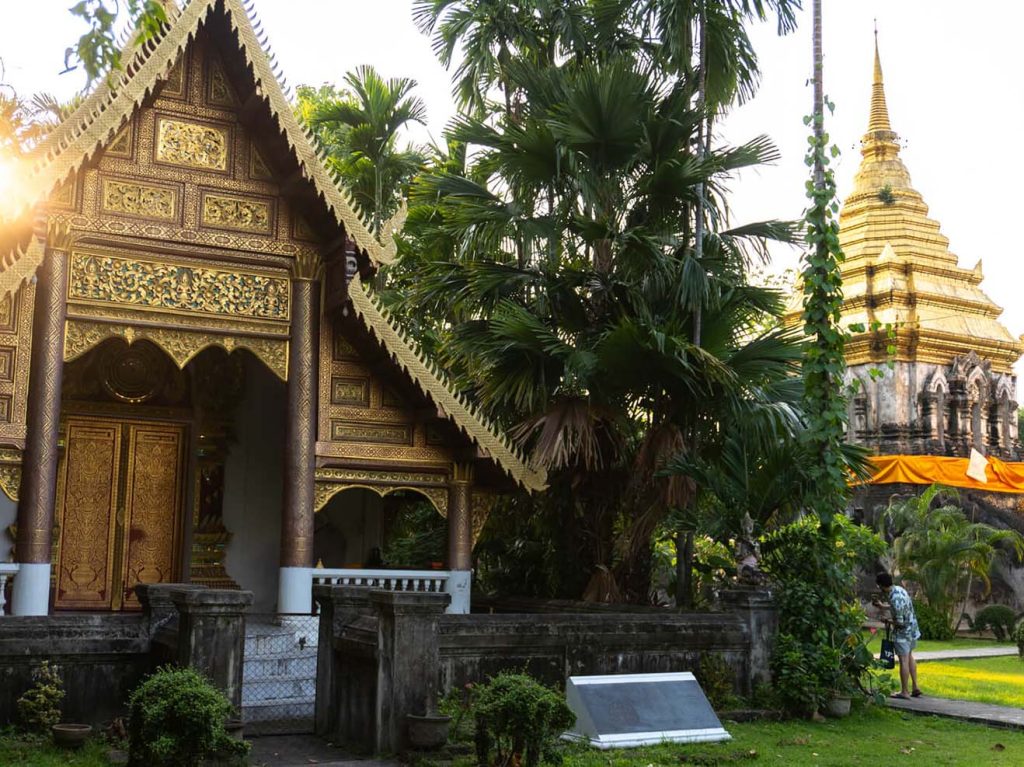 Guidebook or Digital Travel App: Carry a guidebook or utilize a travel app with offline maps and local recommendations.
13. Reusable Water Bottle:
Refillable Water Bottle: Stay hydrated and reduce plastic waste by refilling your bottle with filtered water, which is readily available at many establishments.
14. Personal Toiletries:
Toothbrush and Toothpaste
Shampoo and Conditioner
Soap or Body Wash
Razor and Shaving Cream
Hairbrush or Comb
Feminine Hygiene Products (if applicable)
15. Electronics:
Smartphone and Charger
Camera and Accessories
Power Bank: Ensure your devices stay charged on the go.
16. Travel Locks:
Padlocks: Enhance security for your luggage and belongings by using padlocks for lockers or hotel safes.
17. Language Phrases:
Basic Thai Phrases: Familiarize yourself with essential Thai phrases like "hello," "thank you," and "goodbye" to enhance your interactions with locals.
18. Backpack Rain Cover:
Rain Cover: If you plan on trekking or engaging in outdoor activities, a rain cover will safeguard your backpack and its contents.
19. Plastic Bags:
Ziplock Bags: Keep small items organized and shield electronics from moisture.
20. Travel Pillow and Eye Mask:
Neck Pillow and Eye Mask: Ensure comfort during long journeys and enjoy quality rest.
By including these essentials in your packing list, you'll be well-prepared to explore the wonders of Chiang Mai while staying comfortable, safe.