Los Angeles Travel Insights: Essential Preparations
My recent sojourn in Los Angeles unearthed several lesser-known gems that often elude the typical tourist radar.I aim to provide invaluable guidance regarding these offbeat attractions, and offer indispensable travel tips to ensure a seamless adventure in the captivating city of Los Angeles.
Uncovering the Hidden Jewels
The Getty Villa
Services:
Guided Tours: The Getty Villa extends informative guided tours, enriching visitors with profound insights into its remarkable art collection and the historical tapestry of the villa itself.
Educational Workshops: The villa offers engaging workshops on various facets of art, enabling visitors to deepen their appreciation of the art and culture within its walls.
Botanical Beauty: Immaculately landscaped gardens and courtyards at the Getty Villa serve as idyllic settings for peaceful reflection and photographic endeavors.
Location: Nestled serenely in Pacific Palisades, a tranquil coastal haven just a short jaunt from the urban bustle of Los Angeles.
Ticket Price: Entry to the Getty Villa is complimentary, but parking incurs a $20 fee per vehicle.
Recommendation Rating: 4.5/5
Personal Experience: My visit to the Getty Villa was a spellbinding voyage through antiquity and artistry. The guided tour offered profound insights, elevating my understanding of the collection. While parking fees posed a minor inconvenience, the cost-free entry more than compensated. I fervently suggest this hidden treasure trove for culture aficionados and history enthusiasts alike.
Stepping into the museum feels like a journey back in time to the height of ancient Greek and Roman civilizations, immersing you in the grandeur of that era.
The Getty Villa's ambiance is nothing short of enchanting. Its interiors are meticulously decorated with elements borrowed from ancient cultures. I found myself surrounded by ancient sculptures, pottery, paintings, and decorative arts, each one echoing the depth of history and culture. These precious exhibits provided me with a deeper understanding of the lifestyles, religious beliefs, and social structures of ancient Greece and Rome.
The museum also boasts beautiful courtyards and gardens, offering a picturesque setting to appreciate outdoor art and the beauty of nature. I particularly enjoyed strolling through these gardens, admiring the ancient statues and frescoes.
In addition to its permanent collections, The Getty Villa regularly hosts a diverse range of special exhibitions covering various themes, from ancient art to contemporary culture. This keeps the museum feeling fresh, with something new to discover on each visit.
The Getty Villa also provides a museum store and a restaurant, offering visitors a place to relax, shop, and savor delicious cuisine.
The Getty Villa is an enthralling cultural treasury that allowed me to deeply immerse myself in the charm of ancient civilizations. The museum not only provides an educational experience but also immerses you in the beauty and historical depth of ancient cultures. I highly recommend it to anyone with an interest in ancient culture and art; it's sure to leave a profound impression.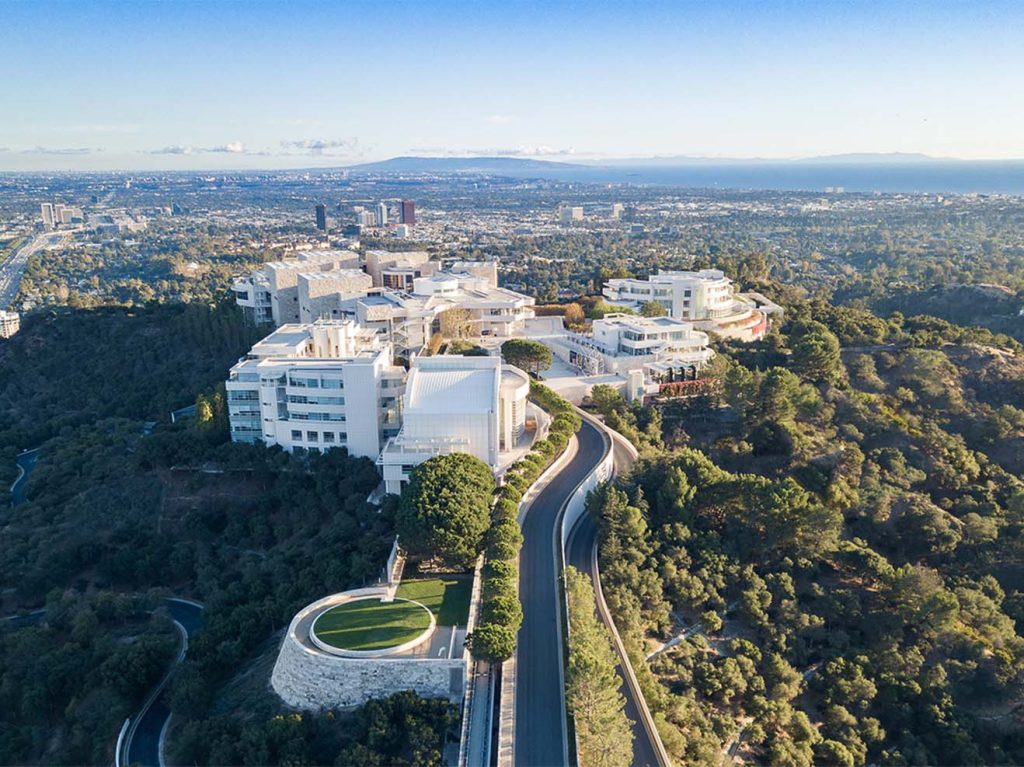 Descanso Gardens
Services:
Botanical Excursions: Descanso Gardens orchestrates guided botanical excursions led by experts who unravel the fascinating tapestry of flora within the garden.
Festive Galas: The garden frequently plays host to a spectrum of events, including concerts, art exhibitions, and seasonal festivals, bestowing visitors with immersive experiences.
Picnic Paradises: The garden boasts picturesque picnic zones, inviting visitors to savor tranquil reprieves amidst nature's beauty.
Location: Descanso Gardens graces La Cañada Flintridge, a serene suburb just north of the vibrant heart of Los Angeles.
Ticket Price: Admission rates fluctuate seasonally, with concessions for seniors, students, and children, typically spanning from $4 to $15.
Recommendation Rating: 4/5
Personal Experience: Descanso Gardens unveiled itself as an oasis of serenity during my Los Angeles odyssey. The guided botanical tour deepened my appreciation for the rich diversity of plant life within. The spectrum of special events showcased the garden as a vibrant cultural hub. I heartily recommend Descanso Gardens to those seeking tranquility and natural splendor.
Stepping into Descanso Gardens for the first time felt like entering a different realm altogether. The sense of tranquility was palpable, with the melodious songs of various birds in the background and the fragrance of flowers permeating the air.
This botanical garden is renowned for its magnificent plant collections, boasting hundreds of varieties, including vibrant flowers, shrubs, trees, and aquatic plants. Depending on the season, the garden bursts into a riot of colors, leaving you utterly spellbound. I found the springtime rhododendron garden and the autumnal maple forest particularly breathtaking, their beauty simply took my breath away.
Descanso Gardens also features serene ponds and meandering streams, adorned with water lilies and frequented by pairs of Mandarin ducks. Every corner of this sanctuary is conducive to leisurely strolls and taking in the natural beauty. I enjoyed wandering along the winding paths, exploring this garden that felt like an enchanted wonderland, calming my senses.
Moreover, Descanso Gardens boasts an impressive Japanese garden, complete with bonsai, crimson maples, and tranquil ponds. It exudes an Eastern serenity and aesthetic that makes you feel as if you've been transported to a Japanese courtyard.
Finally, I must mention the open-air music amphitheater within Descanso Gardens, where periodic concerts and cultural events take place, providing an excellent venue for enjoying music and cultural performances.
Descanso Gardens is a paradise that immerses you in the lap of natural beauty and helps you escape the hustle and bustle of the city. Its serenity and charm left me rejuvenated, making it a must-visit destination in Los Angeles. I hope you, too, have the opportunity to experience this beautiful garden and feel the allure of nature.
The Museum of Jurassic Technology
Services:
Unorthodox Exhibitions: The Museum of Jurassic Technology boasts a repertoire of eccentric exhibits, blurring the lines between fact and fiction, delivering a unique and thought-provoking experience.
Tea Temptations: The museum houses a quaint tea room, where patrons can savor a cup of tea and light refreshments within a serene ambiance.
Intellectual Engagements: The museum sporadically hosts lectures and presentations delving into the enigmatic subjects explored within its exhibits.
Location: Discover this eccentric gem nestled at the heart of Culver City, an eclectic neighborhood ensconced within Los Angeles.
Ticket Price: Adult admissions typically stand at $8, with seniors and students enjoying a reduced rate of $5, while children under 12 gain free entry.
Recommendation Rating: 4/5
Personal Experience: The Museum of Jurassic Technology emerged as a charming revelation during my sojourn in Los Angeles. Its unconventional exhibits and fusion of reality and imagination left me intrigued and entertained. The quaint tea room introduced a dash of charm. The wallet-friendly admission made it accessible to a broad spectrum of visitors. I heartily recommend this museum to enthusiasts of the unconventional and those keen on having their minds tantalized.
The moment I stepped into The Museum of Jurassic Technology, I was immediately drawn into its unique ambiance. Unlike traditional museums, this one seamlessly blends art, science, history, and culture, all while maintaining an air of mystery. Everything about this place feels like a waking dream, leaving visitors in contemplation.
The exhibits and displays inside the museum are profoundly imaginative, some perplexing and others profoundly awe-inspiring. I encountered an array of bewildering artifacts, such as minuscule, barely-there specimens, ancient scientific instruments, surreal installation art, and a host of unique displays that left me baffled and inquisitive.
Notably, the museum houses ancient marvels like a microscopically tiny Soviet cosmonaut specimen, miniature oil paintings on insect wings, and ancient magic mirrors. These exhibits prompted me to question the nature of reality, to wonder what's authentic and what's illusion, and to ponder how science and art can be interwoven.
Furthermore, the museum features a magical and mystical garden where birds flutter overhead, adding to the enigmatic atmosphere of the place.
The Museum of Jurassic Technology encourages the joys of exploration and imagination while also emphasizing the interconnectedness of knowledge and belief. The extraordinary nature of this museum led me to gain a deeper understanding of humanity's eternal quest for the unknown and the unsolved mysteries.
The Museum of Jurassic Technology is a place teeming with magic and mystery, guiding you into a world of marvels and enigmas. Its uniqueness makes it a brilliant gem in the landscape of Los Angeles cultural attractions and is unquestionably worth a visit. I look forward to returning and further immersing myself in its mysterious charm.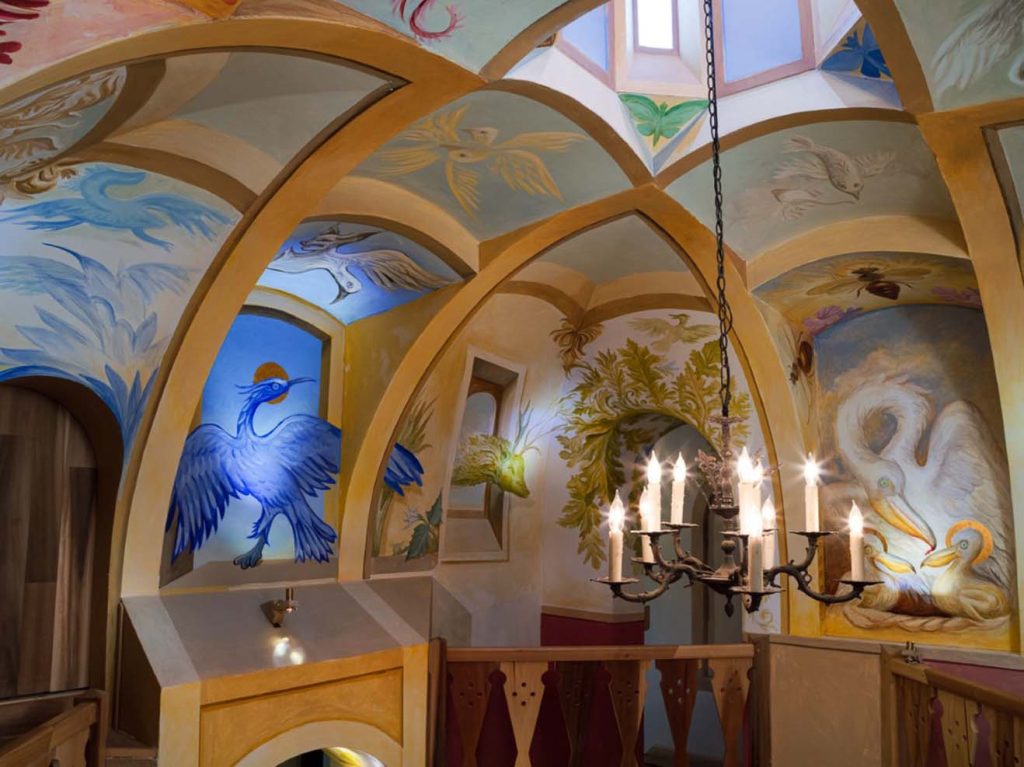 Travel Nuggets: Navigating Los Angeles
Los Angeles boasts a diverse and casual fashion scene. Opt for comfortable attire and adapt your wardrobe according to your planned activities. Don't overlook a versatile jacket or sweater, as Los Angeles evenings can often be cooler, particularly near the coast.
Embracing Local Culture:
Los Angeles celebrates its multicultural fabric. Embrace the opportunity to savor diverse cuisines, partake in cultural events, and explore neighborhoods like Chinatown, Little Tokyo, and Olvera Street to immerse yourself in the city's vibrant tapestry.
Essential Travel Gear:
Ensure your travel arsenal includes:
Comfortable Footwear: Expect ample walking in Los Angeles, so comfy shoes are a must.
Reusable Water Vessel: Stay hydrated, and consider a refillable water bottle to reduce environmental impact.
Sunshield Essentials: The city enjoys abundant sunshine. Pack sunscreen, sunglasses, and a broad-brimmed hat.
Universal Power Adapter: If you're traveling internationally, a universal power adapter is a lifesaver.
Currency Exchange:
While credit cards are widely accepted, keep some cash on hand for minor expenses and locations that may not support cards. Currency exchange facilities are readily available at airports and major banks.
Budgeting:
Los Angeles can be pricy, but judicious planning can help you stay within budget. Explore public transportation options, investigate free attractions, and dine at local eateries. A meticulously crafted budget ensures you make the most of your trip without overextending your finances.
Los Angeles unfolds a world of opportunities, where every neighborhood offers a distinctive experience waiting to be unraveled. Whether you're drawn to art, nature, or the idiosyncratic, there's an element in the City of Angels poised to captivate every traveler's soul. Approach your journey with an open heart and a receptive spirit, allowing the city's diverse mosaic to etch an indelible imprint upon your being.